Welcome to Bude Botanical
A new floristry business based in Bude, Cornwall, delivering beautiful flowers and plants to the doorsteps of the people you love.
Choose from our small but perfectly formed range of bouquets, arrangements and planted designs, which we'll deliver to your nearest and dearest. We deliver in and around Bude up to a distance of 12 miles.
You might see me out and about on my new delivery bike…trying to make deliveries around town as kind to the planet as possible. I'm a learner rider – so maybe don't expect a wave back just yet as I keep two hands firmly on the handle bars!
As well as deliveries we also are able to design funeral tributes and wedding flowers. Do get in touch if you'd like to discuss either.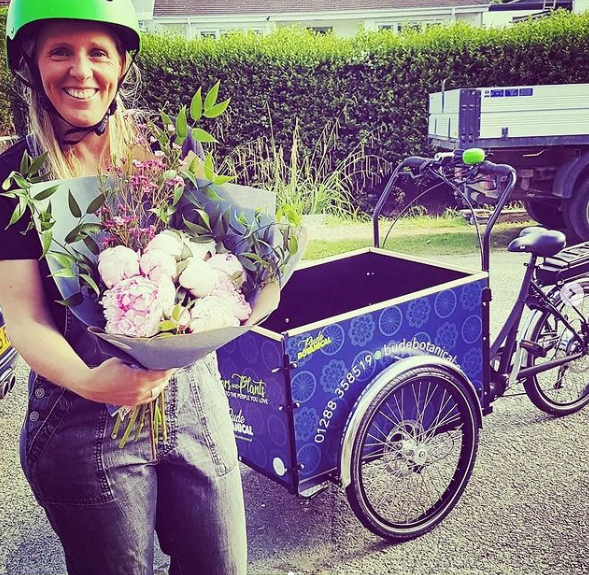 ---
Our latest blooms


A bouquet for Autumn – Seasons Change
This month's bouquet is called Seasons Change
October is a favourite month for me. Still the odd glorious, sunny day but there's definitely a nip in the air, and my hand is definitely hovering over the on switch for the central heating each evening. The blooms in my garden are slowly dying back, and I spend quite a lot of time wondering what bulbs I'll plant over the coming weeks.
…
On our blog