Anyone who knows me well knows that I adore gardening. My garden is never perfect and will, I think, always be a work in progress. I have gardened for years now, and like most gardeners I have just learnt along the way – my mam is a font of knowledge, as is my friend Kerry. I also love a bit of Gardeners' World and Gardeners' Question Time and I'm a sucker for charity shop gardening book.
I've killed alot of plants along the way too and had terrible crop failiures in my veggie and cut flower patches. Although these things hurt at the time, they all feed into the gardening knowledge bank that I realise now, all gardeners have built up over years and years.
In 2019 I did a proper horticultural course which had me falling in love completely with growing ALL THE THINGS and also (not planned) a new career in floristy.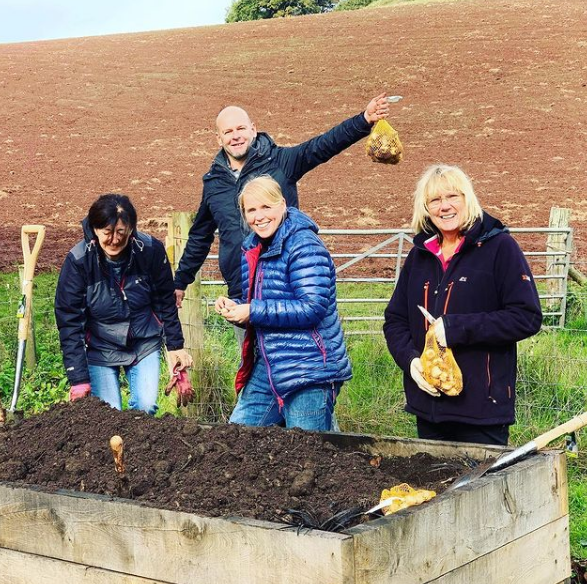 I think being a gardener definitely helps you be a better florist. For starters it gives you an awareness of seasonality, something thats really important to me when I'm designing bouquets or arrangements. A tulip in an arrangement when it isn't Springtime just seems to hurt my eyes and my floral sensibilities.
Seasonality also helps with costing – although as florists we can generally get our hands on most flowers and foilage all year round due to hot houses in Holland and flights coming in from Kenya or Columbia – when things aren't in season, they will generally be more expensive and, sometimes (not always), they will have larger carbon footprint too.
I was chatting to a 2021 bride last week and she was apologising for not knowing much about flowers. I told her that she had nothing to apologise for and that when I was plannng my own wedding (18 years ago) I too knew nothing about flowers. All I knew was that I wanted orange tulips everywhere (it was a Spring wedding I hasten to add). This bride knows that she is keen on ivory coloured roses and lots of green foliage – and that is fine – I can work with that. It was a nice reminder that although it's important to be a knowledgeable florist, it's also important not to be baffling your clients with latin names that mean absolutely nothing to them.
It's January now, and for the lazy gardener (which I certainly can be) it's always a wonderful month. The seed catalogues begin to arrive and I usually have a bevvy of gardening books received as Christmas presents to get through. It's when I do a lot of gardening in my head with many projects fizzing around my brain These include the putting straight of my front garden bed that is looking very shabby after the pre-Christmas rebuild of our old and tired Victorian porch.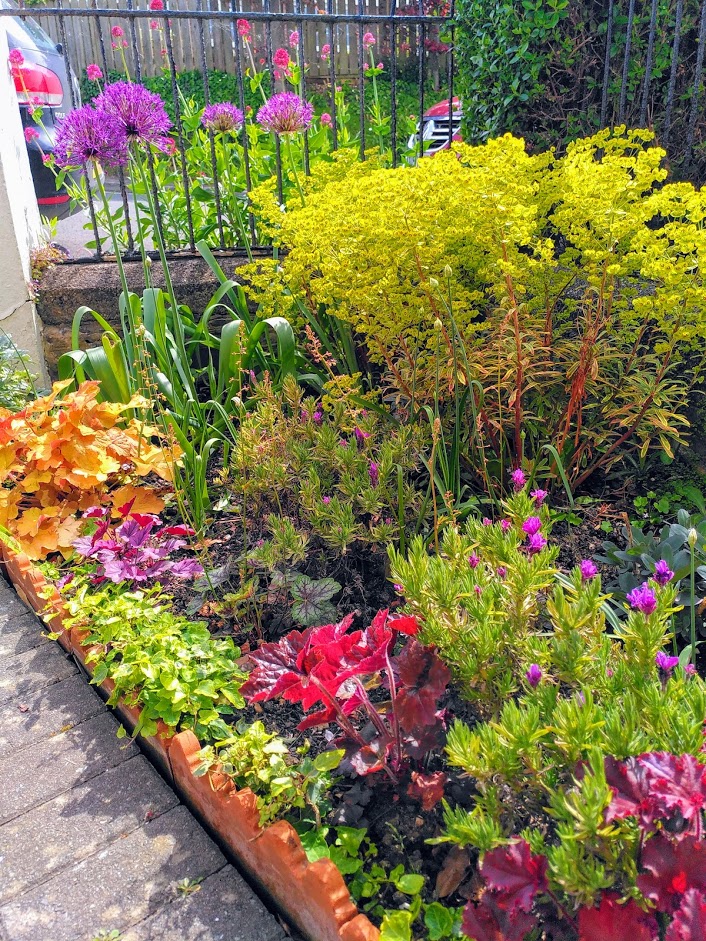 The restoration of the bottom section of our back garden is also going to be a big project. Due to the construction of my new floristry studio (being built at the bottom of the garden), it is currently looking more like a film set for a trench warfare film than an actual garden. What's that expression – you can't make an omlette without breaking eggs??
It will be a brilliant Spring, putting all these ideas into action, but for now, maybe just another browse of the seed catalogues over a cuppa.