Our bouquets are bright and beautiful and designed to bring a smile to the face of your loved one.
We have three sizes of gift bouquet available: Standard, Large and Extra Large. Have a look in our online shop to see our current bouquet of the month.
Most weeks we are able to deliver Wednesday – Saturday. 24hrs notice is always welcomed. If you're panic buying for an almost forgotten birthday or a last minute treat and haven't managed to get a order in 24hrs before then please do give us a call – we might have enough flowers to get your loved one a bouquet delivered asap.
Delivery
We currently deliver in and around Bude (up to a distance of 12 miles) and our delivery charge is £5. If you'd prefer to collect from the shed of floral dreams (our studio on Killerton Rd) then please give us a call to order and arrange collection.
Packaging
Our bouquets are presented simply in a recyclable cardboard vase, which contains water to keep the flowers looking their best while in transit. The recipient can either chose to keep the flowers in the cardboard vase, or transfer to a vase of their choice. We find that when there's a new baby in the house, a busy birthday, or if someone is unwell, then the recipient likes our no need to do anything presentation and can simply pop the flowers on their table and enjoy.
All our packaging is easy to recycle and we will happily take back the cardboard vases to use again.
Some of our recent bouquets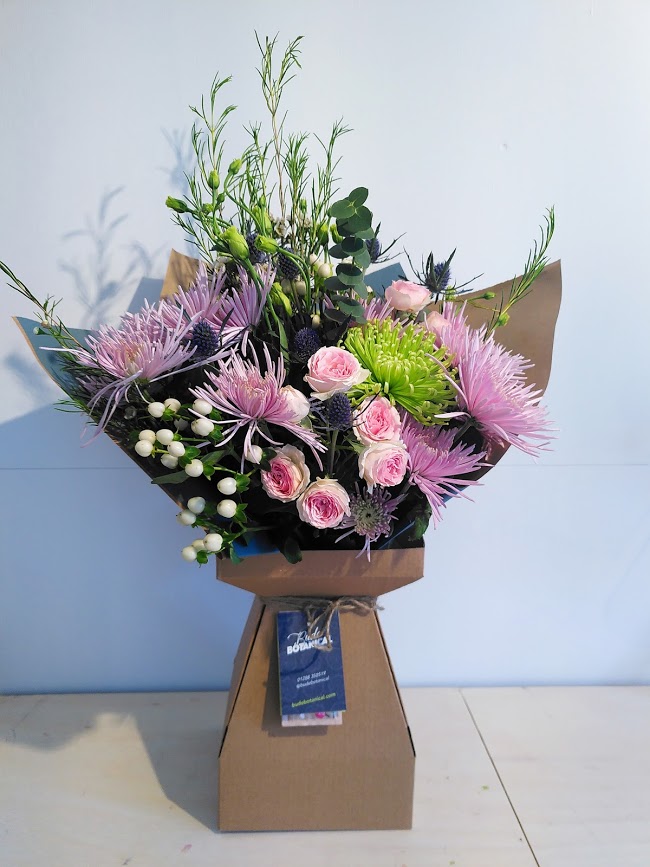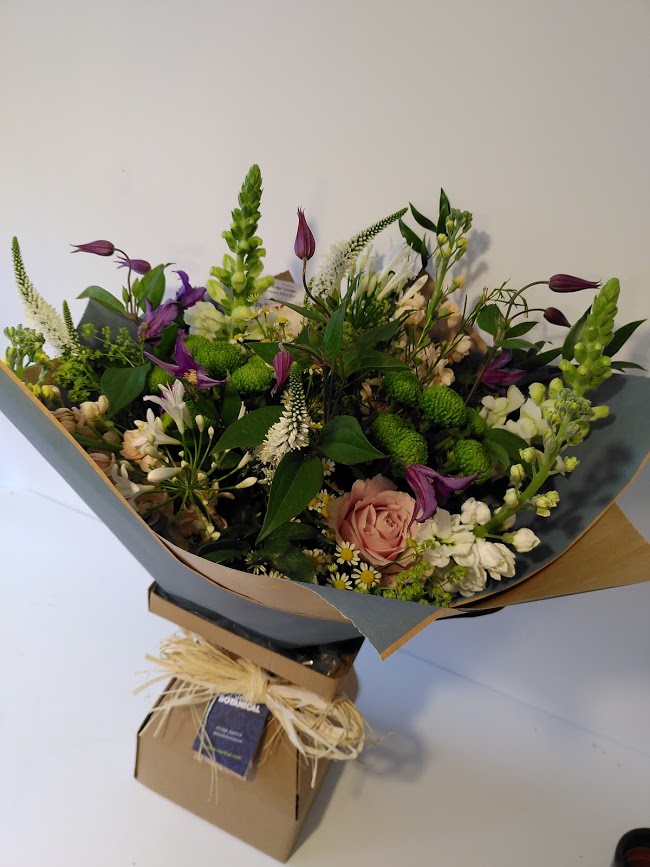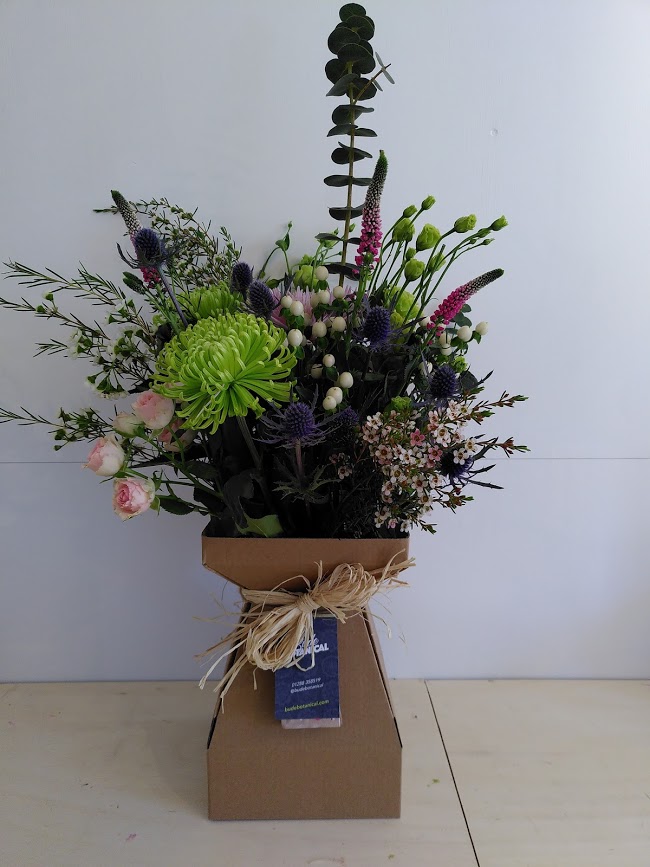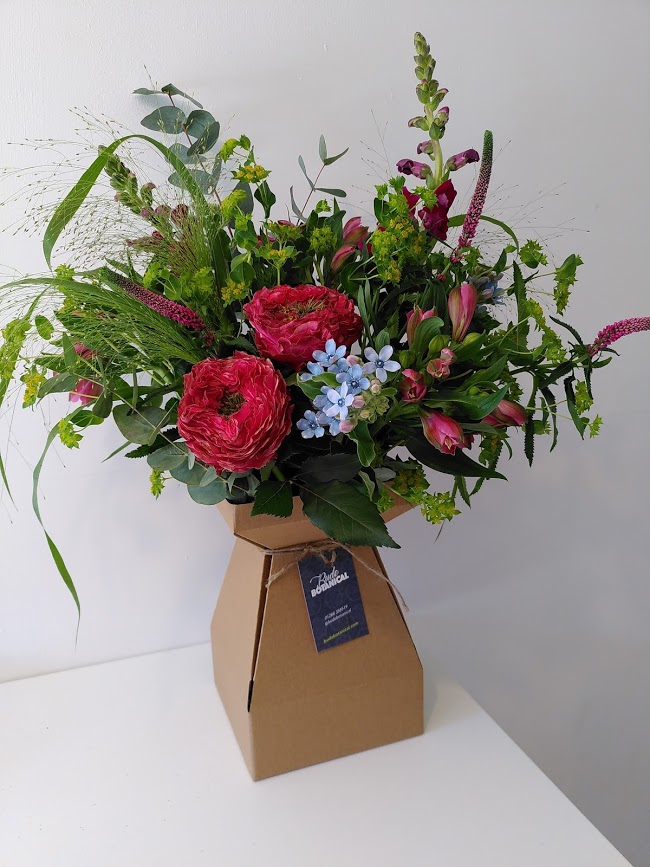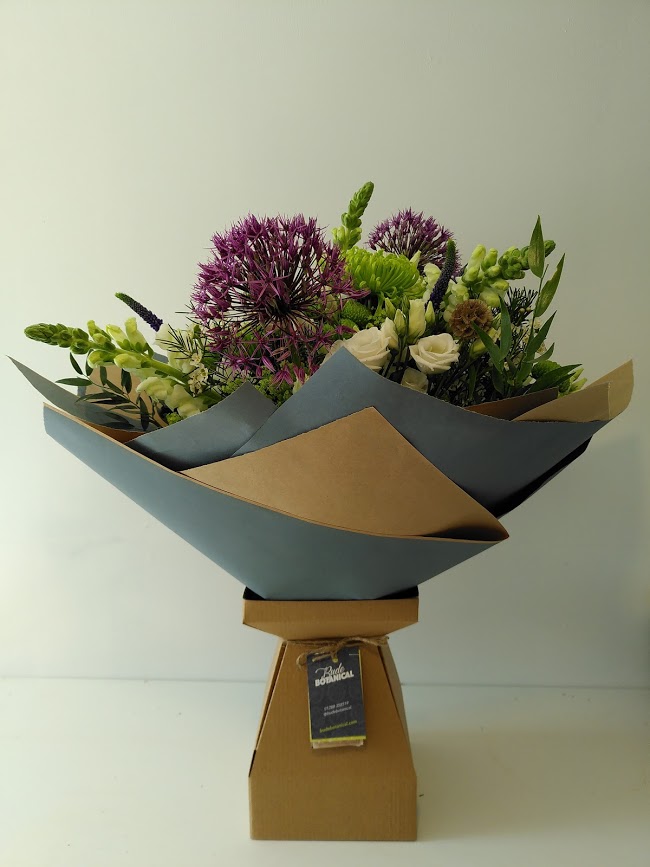 Our bouquets are designed to make the recipient feel loved or special, delivered direct to their door, gorgeously wrapped and with a little gift note with your message. Order via the website or phone me on 01288 358519 and I will pop the most day-brightening blooms over to your loved one.