For the love of flowers
A love of flowers and plants has, I think, been buried deep within me since I was a teeny tiny toddler, pottering around my grandad's little veg plot, scoffing all the peas. I remember his hand built cold frame, made from all sorts of odd and ends, likely rescued from a trip to landfill. There were neat rows of vegetables, and later, an apple tree, which he and my big brother (according to family legend) grew from tiny pips. My parents could often be found pottering in the garden too, and they were some serious houseplant collections going on inside. Surrounded by plants for all of my childhood has, it seems, left its mark. I am happiest with my hands immersed in the earth or when making beautiful things from the stuff that grows around me.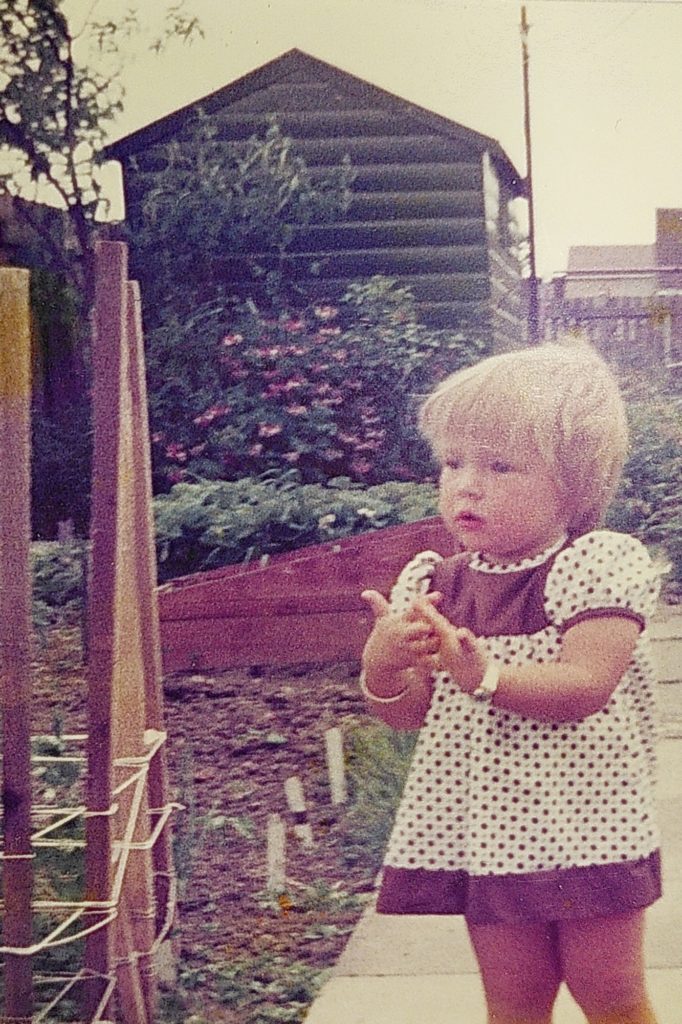 Making a business out of it
In the depths of weird 2020, when parts of our lives were put on hold, I immersed myself in compost, seedlings, flowers and vegetables and finally managed to get a cut flower patch going in my little garden. During those weird weeks of the first lockdown, when we were separated from the people we loved, I sent and received beautiful bouquets of flowers and left homegrown flowers on the doorsteps of friends and neighbours. The simple act of giving and receiving flowers felt somehow nicer than it had before.
And so I decided that I would use my love of flowers and plants and start the little business that has been whirring around my brain for the last couple of years – selling flowers and planted designs in my lovely community here in Bude, Cornwall. Once lockdown was lifted I managed to complete the horticulture and floristry training that I had started in 2019 with the British Academy of Floral Art. In October 2020 I qualified as a florist – with distinction 🙂 – and began making serious rather than daydreamed plans and these have speedily grown into Bude Botanical.
Caring about the planet too
Knowing that our little town of Bude, perched just on the edge of the roaring Atlatic Ocean, cares so deeply about the planet, I decided that I would try my very best to supply British grown flowers when they were in season, turn away from some of the wasteful practices of the floral and horticultural industries (oh the plastic!) and try to provide more planet friendly deliveries on my bike, rather than using a van or a car all the time.
I hope I can bring a little bit of floral loveliness into the lives of you and your friends and family soon.
Rachel Ellis
xxxx