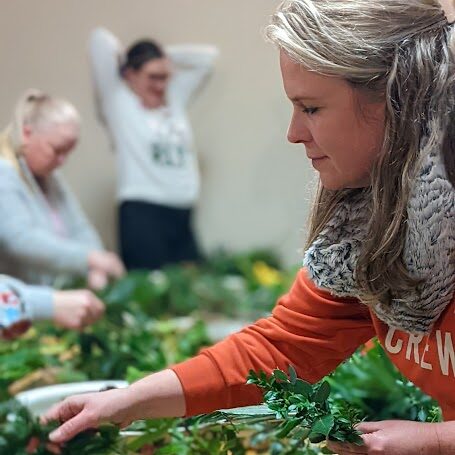 We run a range of creative floral workshops throughout the year – some scheduled on specific dates, and some to suit your diary and plans.
Check this page or our Instagram for any upcoming workshops, or get in touch if you would like to arrange something for you and your friends or colleagues.
Like everything we do at Bude Botanical, sustainability and the future of our planet is at the heart of our workshops. We like to work seasonally, taking care with our choices of materials, and sourcing beautiful flowers and foliages from our network of local growers.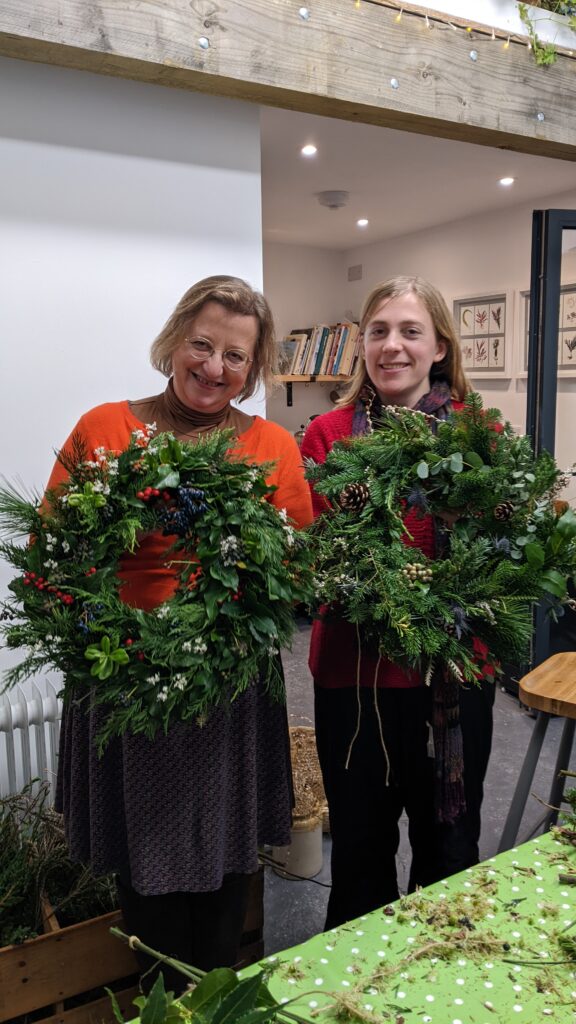 Make a Christmas Wreath
Join us this Christmas and make your own beautiful door wreath at one of our Christmas workshops.
Our Christmas wreaths are made sustainably, with foliage, seed heads and berries sourced from wonderful local growers, who we love to support. Everything will be compostable after the festive season, and you can keep the copper ring to use next year.
We can't wait to welcome you all to our workshops this winter. Come along, immerse yourself in gorgeous wintery goodness, and make something with a little bit of wow factor to welcome your guests into your home this Christmas.
This year we are holding workshops on the following dates :
Sunday 3 December @ The Castle, Bude. 2-4pm. Book here
Saturday 9 December @ Welcombe Pottery. 2-4pm. Book here
Tuesday 12 December @ The Falcon Hotel, Bude. 6-8pm. Book here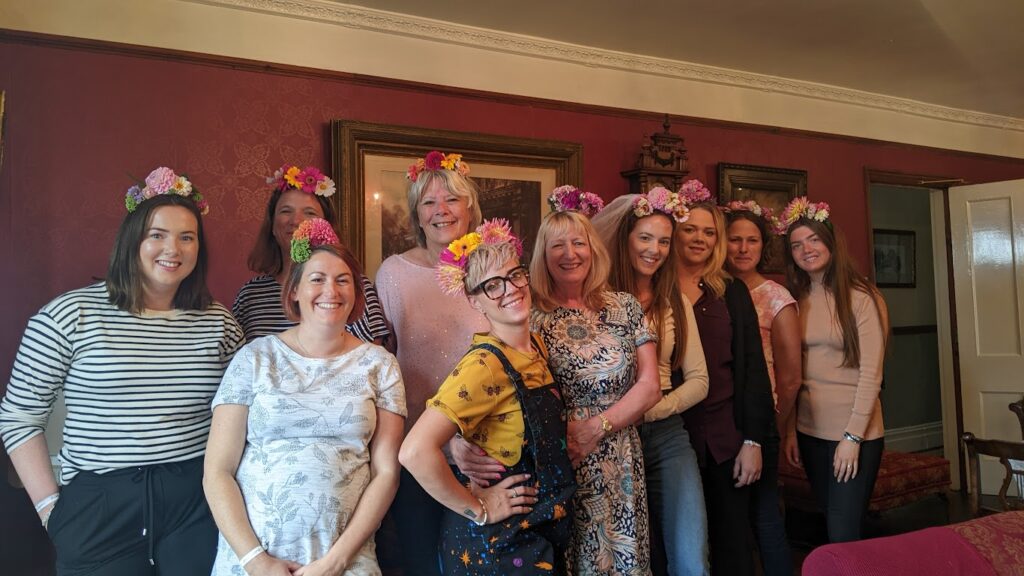 Make a flower crown
Gather a group of friends and learn how to create beautiful flower crowns in your home or your holiday accommodation. This is a perfect crafty afternoon activity for hen weekends or if you're having a weekend get together with your gang.
£30 per person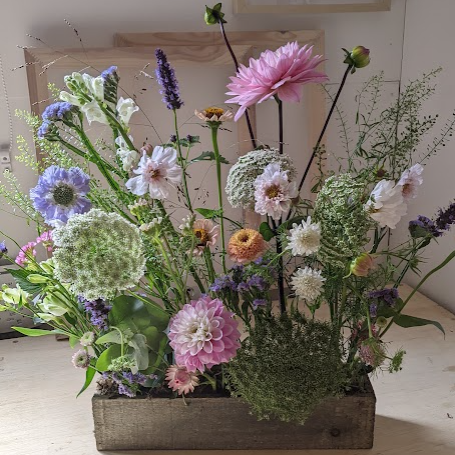 Make a meadow box
This is a great activity for groups looking to practice gentle relaxation and mindfulness. Lose yourself in this very naturalistic approach to flower arranging and simply enjoy being surrounded by beautiful flowers.
I will bring along gorgeous blooms to you and your friends in your own home, work place or community venue and teach you how to make these stunning meadow boxes
£45 per person